Courses
Our different types of training, their organization, and evaluation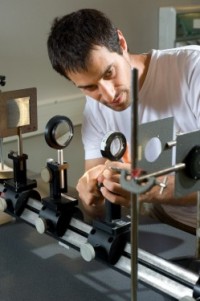 Open courses
The trainees come from different companies or institutions as the courses are open to all. These courses are listed in the catalog.
On-demand courses
They are developed at the request of a company or an institution wishing to train its employees. Information can be easily requested through the contact form, or by email.
More details on the organization of this type of training are given on the page On-demand courses.
Specialized Master ELS diploma
The Specialized Master ELS (Embedded Lighting Systems) can be obtained in continuing education. The diploma, jointly issued by the Institut d'Optique, ESTACA and STRATE School of design, is accredited by the Conférence des Grandes Ecoles.
Adaptation and evaluation of the courses
All the courses that we organise are adapted to the audience and evaluated at the end of the session:
Assessment of the levels and expectations of the trainees before the start of each session

Evaluation and debriefing with the trainees at the end of the session
A summary of these assessments is forwarded to the head teacher, who monitors and strives for the continuous improvement of educational quality.