Training location : OECD (OCDE)
Address and access map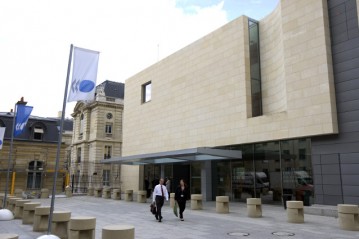 2 Rue André Pascal
75016 Paris
GPS
48°51'40.6"N 2°16'10.8"E
48.861270, 2.269674
Transportation
RER: Line C – Henri Martin station
METRO: Line 9 – La Muette station
BUS
Line 63 – Octave Feuillet stop
Line 52 – La Muette Boulainvilliers stop
Line PC1 – Porte de la Muette stop
For more details concerning the various transport lines, consult the RATP map.
You can also request a copy when you purchase your transport tickets.
For more information concerning public transport in the Paris region, please consult the RATP website.
AIRPORTS
RATP has 3 dedicated bus lines for travel to and from the major airports around Paris: Orly et Roissy Charles de Gaulle. See their website for more information about these bus lines, as well as alternative itineraries by public transport for travelling to and from the airport.
Air France coaches are at your service with 5 regular bus lines taking you to and from the airports. Please see their website for more information.
PARKING
5- 6 minute walk from the Symposium venue
Parking Henri Martin 2 Omniparc Epolia
101-115, avenue Henri Martin – Paris 16
Parking Serep
125, rue de la Faisanderie – Paris 16
BIKES
Vélib is a self-service "bike hire" system available 24 hours a day, 7 days a week. There are multiple pick-up and drop-off locations which allow you to pick up your bike from one service point and drop off to another. Consult the Vélib website for more information and a list of Vélib stations.
Google Map : 48.861270, 2.269674