CO4
Lighting and illumination with Lighttools
Niveau : Spécialisation
Publics :
People working in design offices, R&D units, interested by domestic or public lighting
Langue de la formation : Français
Capacité maximum : 10
Prix : 1380 € -
Objectifs
Skills photometry and non-imaging optics
Understand the methods of photometric computer-aided design
Learn how to optimize the photometry of optical systems
Voir les sessions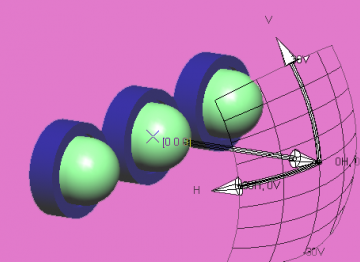 Sources, surfaces and environments
Modeling the optical properties of surfaces
Total reflection, scattering, absorption
Modeling of light sources
Simulations with Lighttools software
Principle of non-sequential ray tracings
Study of illumination and intensity maps
Non-imaging optical applications
Optics for LED lighting
Study of display systems
Light guides and concentrators
Reminders in photometry
Flux, illumination, intensity, luminance, geometric extent…
Physical properties of surfaces and environments, scattering, absorption, refraction, specular reflectance, BRDF
Visual photometry (lighting) and radiometry
Photometric computer assisted design
Basis for Lighttools : sources definitions, optomechanical structures, optical systems
Prinicipe of non-sequential ray tracing. Monte Carlo method
Simulation of illumination and intensity maps. Photometric performance.
Analysis, optimization methods, definitions of merit functions
Some non-imaging optical applications
Simulations of sources, plastic optics for LEDs: collimators, concentrators
Obtaining uniform illumination maps: use of light guides and microlens arrays
Projector, backlight illumination, screen
Simulations of the effect of stray light
Lectures and pratical exercices with Lighttools
Prochaines sessions, inscrivez-vous !
08 Avril 2019 au 10 Avril 2019

CO4 | Lighting and illumination with Lighttools

Palaiseau S'inscrire
Responsable(s) pédagogique(s) :
Lionel Jacubowiez - Chargé de cours à l'Institut d'Optique
Pour compléter la formation «Lighting and illumination with Lighttools»
Acquérir les bases
Aller plus loin